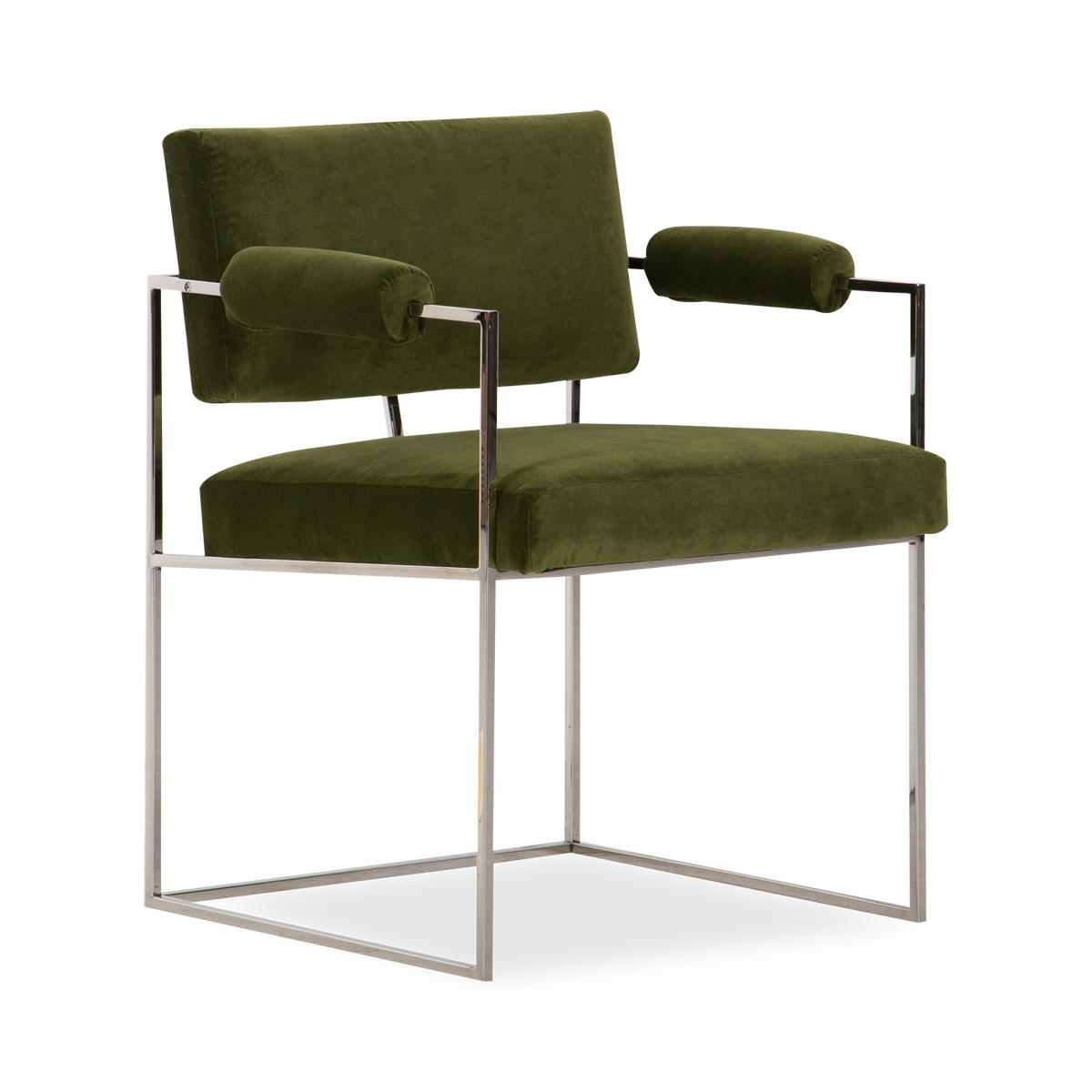 1188 Armchair
Moss Green/Polished Steel
Description
Originally designed in 1968 by Milo Baughman, this classic modern dining chair is rumored to be one of Baughman's favorite chair designs. This versatile and timeless dining chair has a polished stainless steel frame that support a tailored cushioned seat, back and armrests. The open-back design and balanced proportions give this chair a lightweight look.
Product Code:
Customization
This piece can be customized to suit your needs. Select from any of the options available in our curated collection of fabrics, leathers and finishes. Visit us in-store to learn more.
Book a Consultation
Measurements
Width: 23"
Depth: 23"
Height: 30"
Measurements
Width: "
Depth: "
Height: "
Additional Measurements
Seat Width: "
Seat Depth: "
Seat Height: "
Arm Width: "
Arm Depth: "
Arm Height: "
Availability and Delivery
Designer Spotlight
Milo Baughman
One of the leading modern furniture designers of the 20th century, Milo Baughman created distinctive and forward-thinking pieces - all characterized by their impeccable craftsmanship. Although Baughman died in 2003, his designs remain current and continue to inspire other designers and makers.