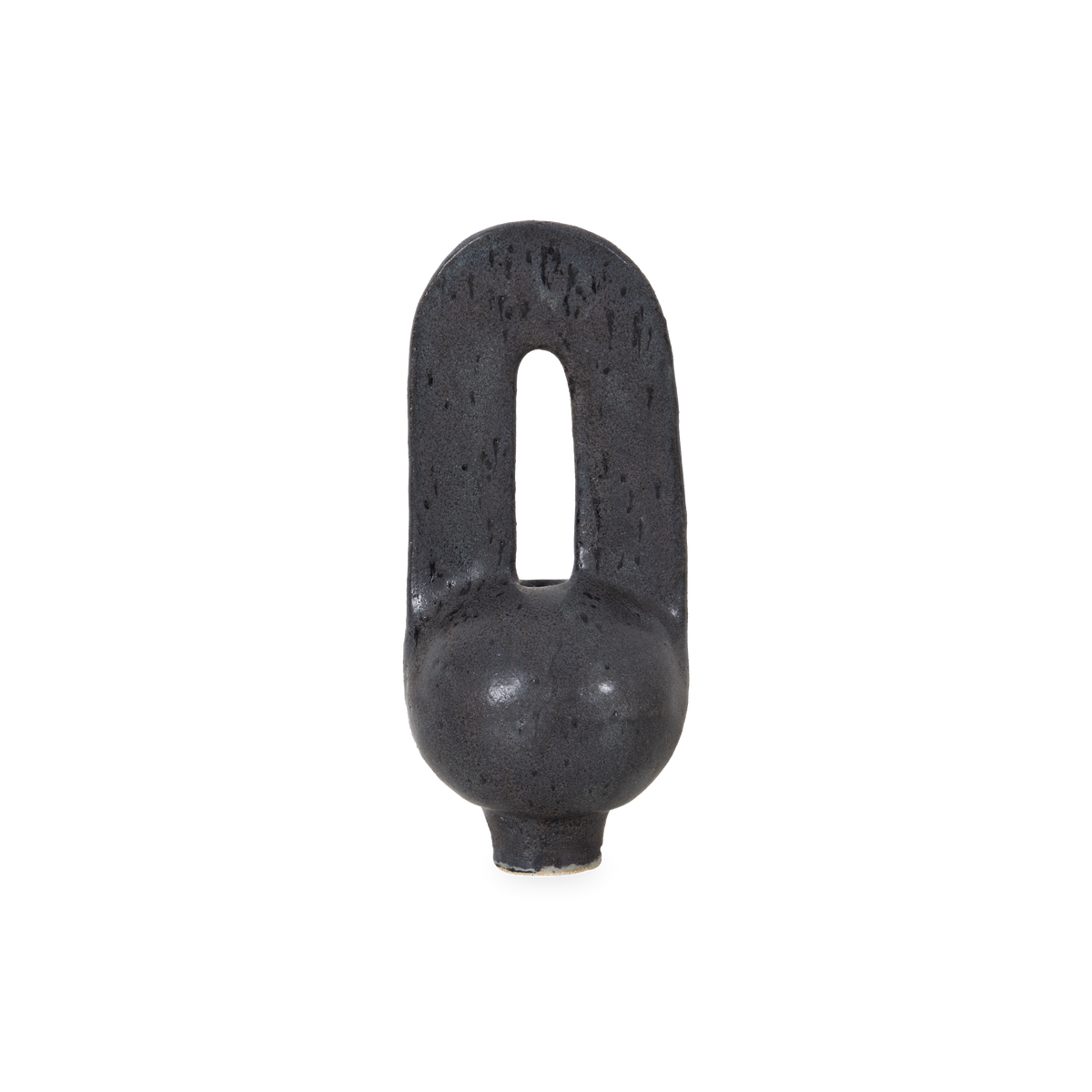 Description
Characterized by its organic curves and sculptural arc silhouette, the Arcade Vessel is hand-sculpted and finished with a black glaze with textured carbon molting. Carefully crafted to provide an inspiring foundation for a floral arrangement or to stand alone as a sculpture, the piece centers on the belief that functionality and care are natural languages of beauty, evoking thoughtful, inspired living.
Product Code:
Materials
Ceramic with a carbon black glaze
Care Instructions
Hand-wash
Measurements
Width: 6"
Depth: 6"
Height: 12"
Measurements
Width: "
Depth: "
Height: "
Additional Measurements
Seat Width: "
Seat Depth: "
Seat Height: "
Arm Width: "
Arm Depth: "
Arm Height: "
Availability and Delivery
Artist Spotlight
Soft Skills
New York-based artist and cultural producer Jocelyn Miller of Soft Skills creates sculptural ceramic vessels and everyday-ware rooted in the belief that design takes shape through the intelligence of the body. Each handbuilt or wheel-thrown piece is made with consideration and care, revealing soft geometric shapes that project strength through material integrity and form.