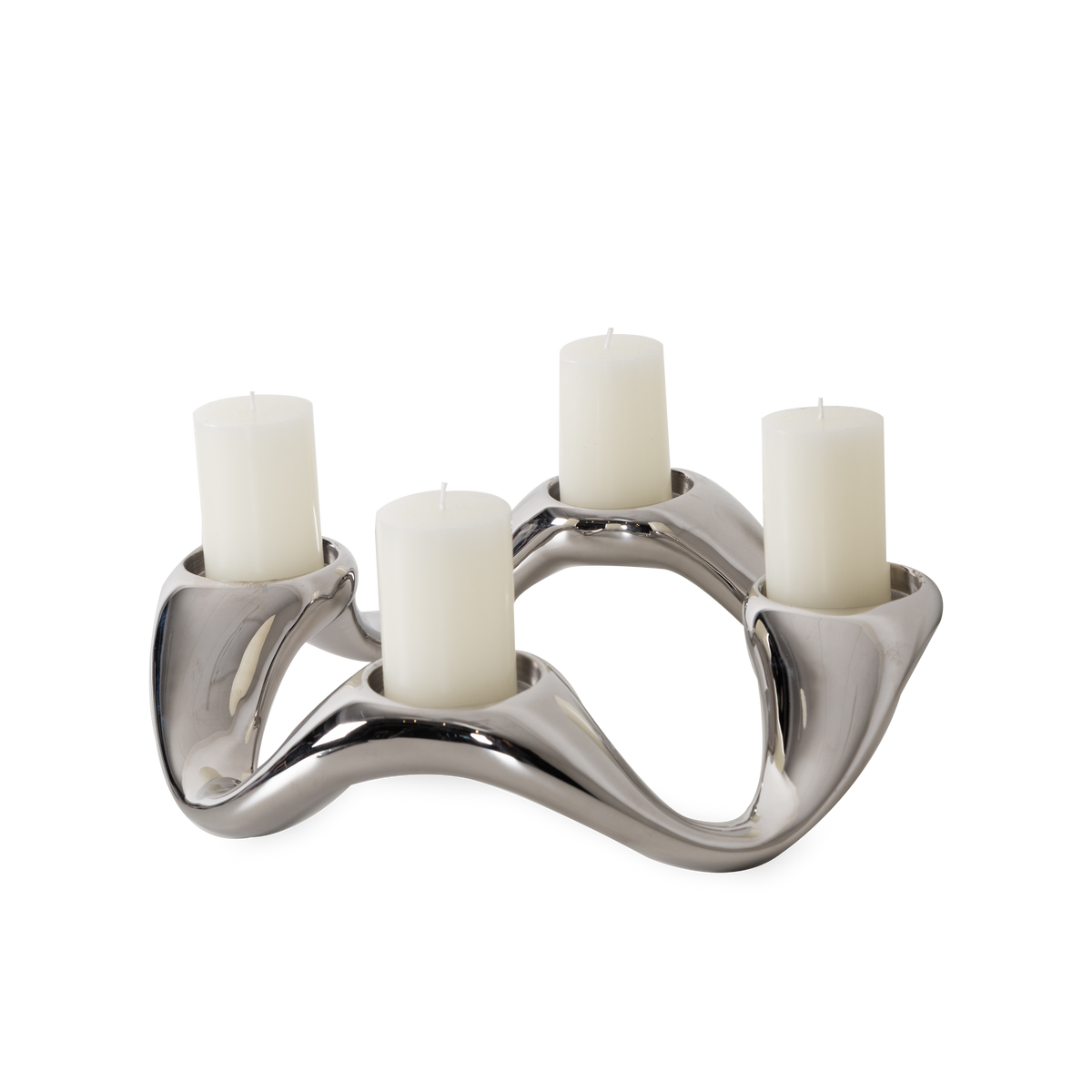 Cobra Pillar Candleholder
Polished Steel
Description
Truly capturing a sense of fluidity and movement, this sculptural stainless steel candle holder makes a striking centerpiece to a table, especially when the candlelight is reflected back on the undulating shiny surface. The Cobra Pillar Candleholder portrays simplicity, elegance, and humbleness. This candle holder is masterfully crafted from mirror-polished stainless steel and holds 4 pillar candles up to 60 mm.
Product Code:
Measurements
Width: 12.99"
Height: 3.15"
Measurements
Width: "
Depth: "
Height: "
Additional Measurements
Seat Width: "
Seat Depth: "
Seat Height: "
Arm Width: "
Arm Depth: "
Arm Height: "
Availability and Delivery
Seemingly defying gravity, the lightness of the Cobra candleholders creates a magical effect - one that is doubled when the flickering candlelight is reflected in the surface.