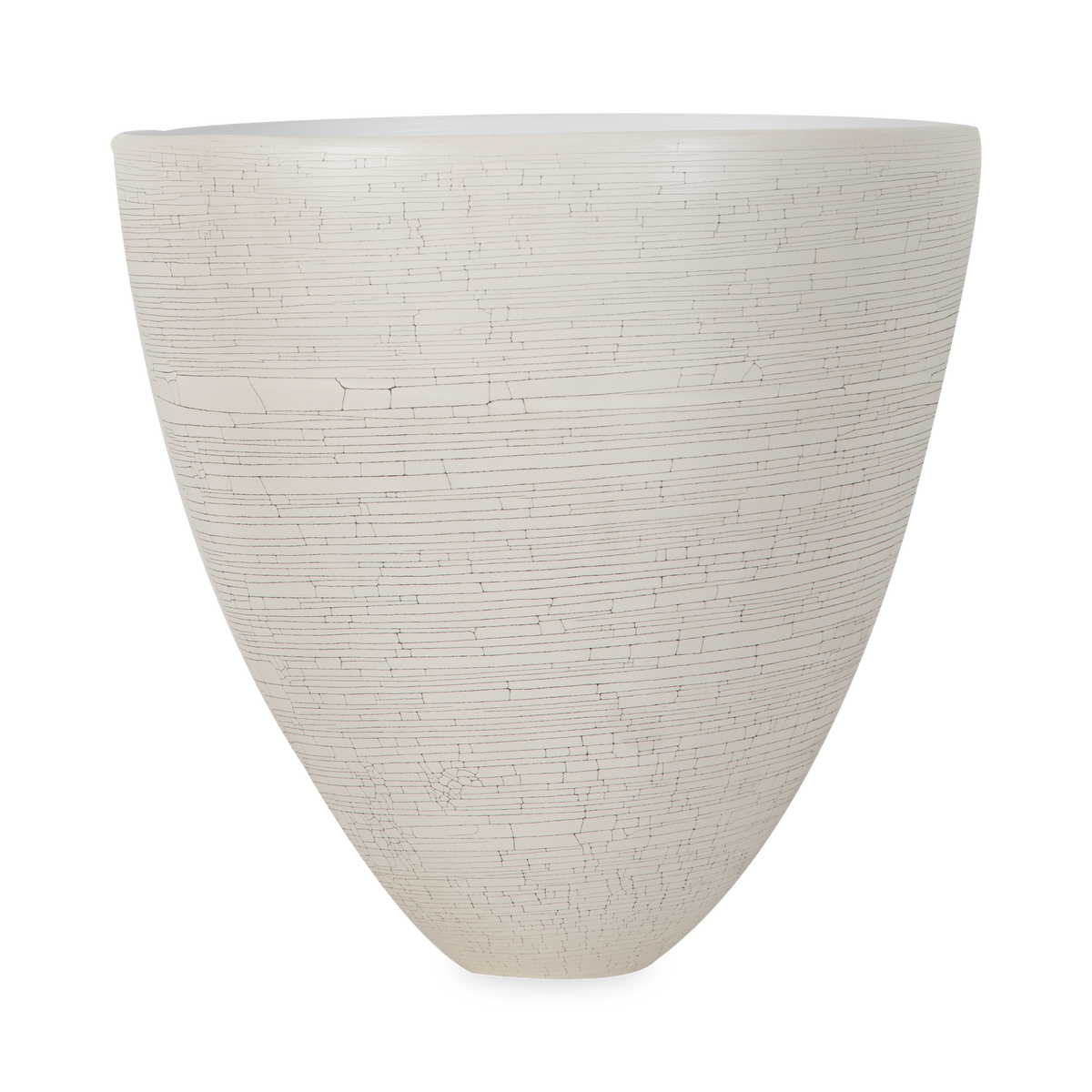 Description
This handmade ceramic decorative bowl is characterized by stylish white crackle colouring and an eye-catching abstract shape. It serves as a fantastic centrepiece on a tabletop in need of a dramatic accent.
The colour tones between the small and large slightly differ.
Small - 8" x 8"
Large - 12" x 12"
Product Code:
Measurements
Width: "
Depth: "
Height: "
Additional Measurements
Seat Width: "
Seat Depth: "
Seat Height: "
Arm Width: "
Arm Depth: "
Arm Height: "
Availability and Delivery
Artist Spotlight
Rina Menardi
Rina Menardi has been developing her research into the field of ceramics since 1980 personalizing work techniques, exploring colour schemes, striving for neatness of shape. Rina works the clay without ever feeling a ceramist: "Clay allows me to give a three-dimensional shape to the here-and-now me. It is a way of communicating with myself, and therefore with others. I simply strive to respect the natural surfacing of things that are already within us".