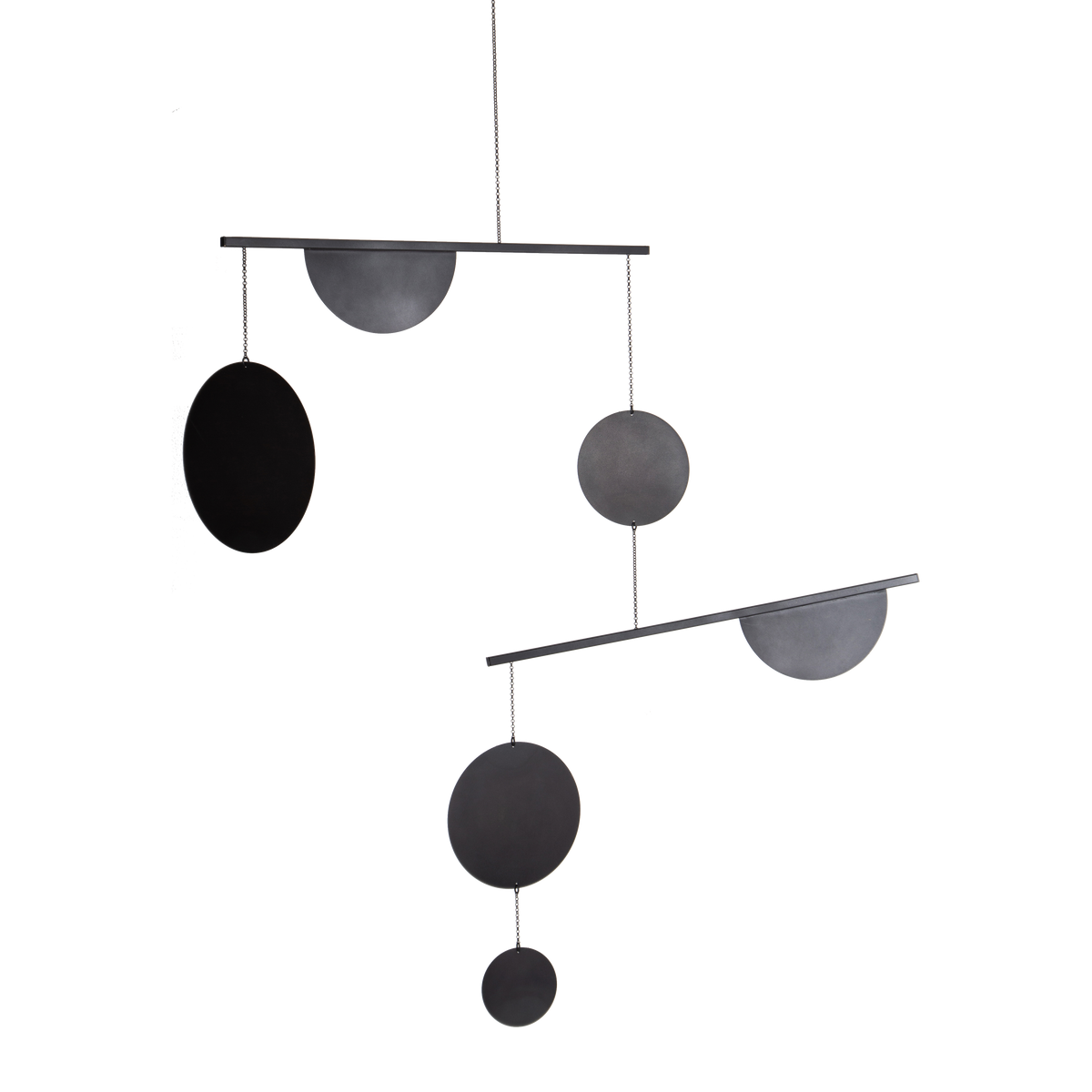 Drift Mobile Patina
Black Brass
Description
The Drift Mobile Patina explores the relationship between the linear composition and scaling circles that results in a shapeshifting kinetic mobile. The technical detail of half circles carefully soldered to each bar accentuates the physical balance and sculptural nature, while the striking black patina adds a graphic finish.
Made entirely of brass components, the naturally nuanced black is achieved through the reaction of brass dipped in a blackening patina. Each piece is hand buffed and finished with a matte lacquer. Handcrafted in the US.
Product Code:
Care Instructions
Hang from an anchored hook in the ceiling. Intended for indoor use. Exposure to the elements could damage the finish of the patina. Wipe with a dry cloth.
Measurements
Width: "
Depth: "
Height: "
Additional Measurements
Seat Width: "
Seat Depth: "
Seat Height: "
Arm Width: "
Arm Depth: "
Arm Height: "
Availability and Delivery