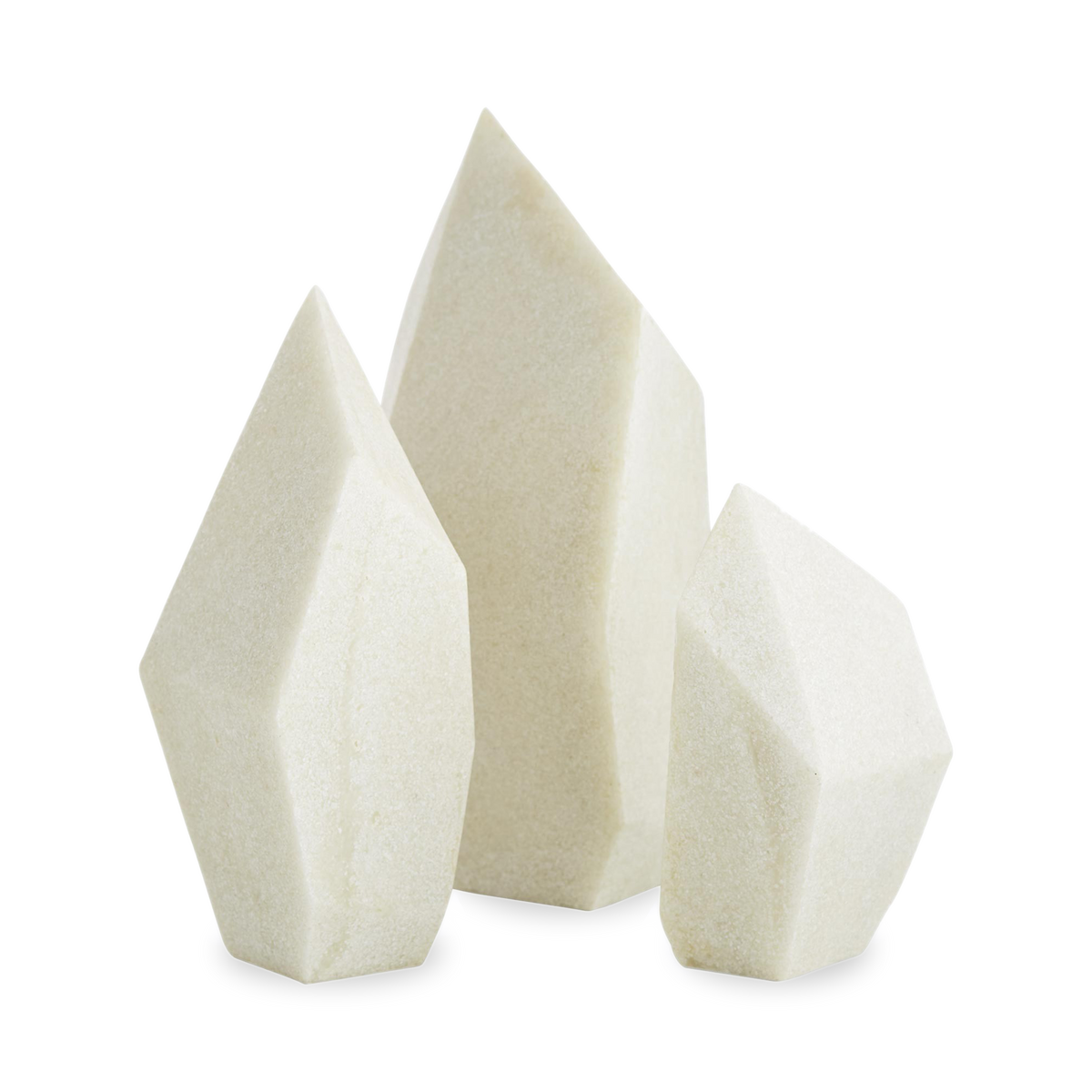 Faceted Pillar Sculpture
Set Of 3
Description
Like geometric pillars, these sculptures add a bit of modern sophistication to a table, desk or shelf. The ivory finish makes them almost identical to marble, with even, prism surfaces and clean lines with modern class. They provide form or function, whether as bookends and paperweights or simply as decorative accents to elevate a look.
Small - 5" x 3.5" x 8"
Medium – 6.5" x 4.5" x 11.5"
Large - 7.5" x 5" x 11.5"
Product Code:
Measurements
Width: "
Depth: "
Height: "
Additional Measurements
Seat Width: "
Seat Depth: "
Seat Height: "
Arm Width: "
Arm Depth: "
Arm Height: "
Availability and Delivery