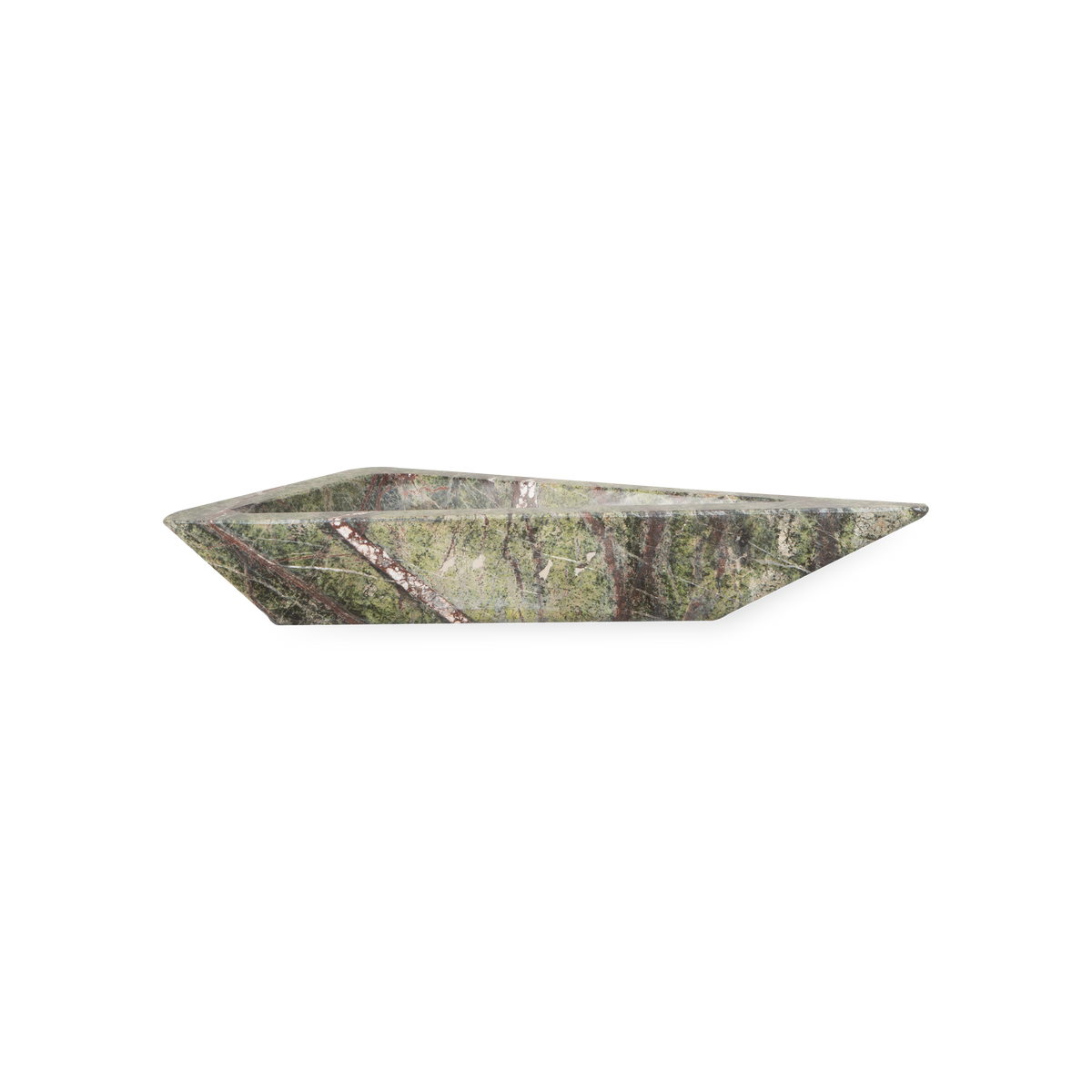 Marble Triangle Dish
Green
Description
The Marble Triangle Dish features green marble with brown accents. Place it on a dresser or a living room bookcase for an added accent.
Product Code:
Measurements
Width: "
Depth: "
Height: "
Additional Measurements
Seat Width: "
Seat Depth: "
Seat Height: "
Arm Width: "
Arm Depth: "
Arm Height: "
Availability and Delivery
Green marble with rich, brown veining takes triangular form in this catchall, lending visual interest to any surface it occupies.