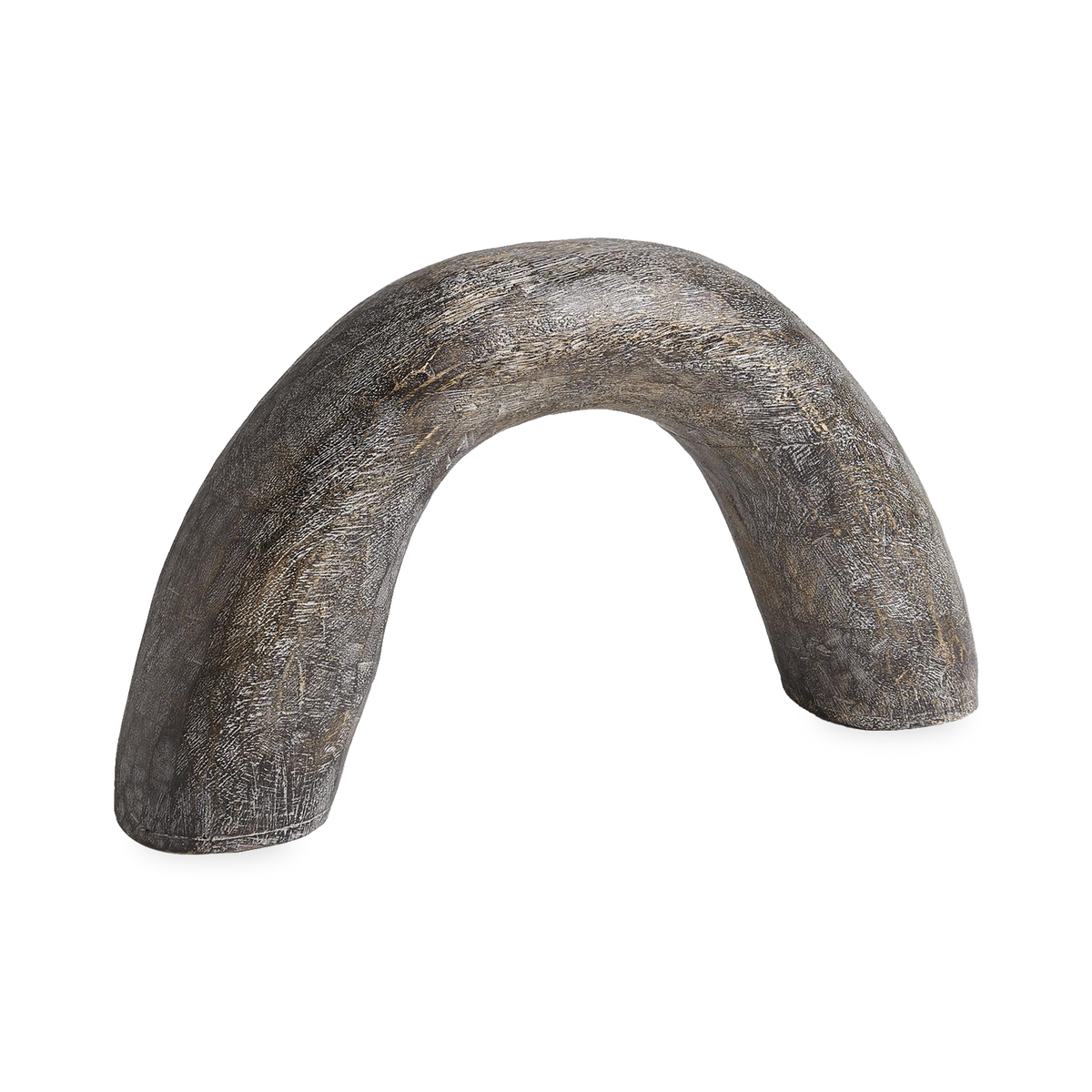 Salette Wooden Arch
Brown
Description
The Salette Arch features an arch design. The arch is a symbol of transition from one state to another and has always been used in art and architecture. This gorgeous organic version can be used in multiples or alone to create a soulful layered surface.
Product Code:
Measurements
Width: 14"
Depth: 3"
Height: 7.5"
Measurements
Width: "
Depth: "
Height: "
Additional Measurements
Seat Width: "
Seat Depth: "
Seat Height: "
Arm Width: "
Arm Depth: "
Arm Height: "
Availability and Delivery
Designer Spotlight
Christiane Lemieux
Christiane Lemieux's collection embraces raw materials, washed-out accents with a black, white, and neutral colour palette. Organic and natural materials like leather, antique metals, unpolished marble, and distressed wood lend the pieces an edited and casual aesthetic.