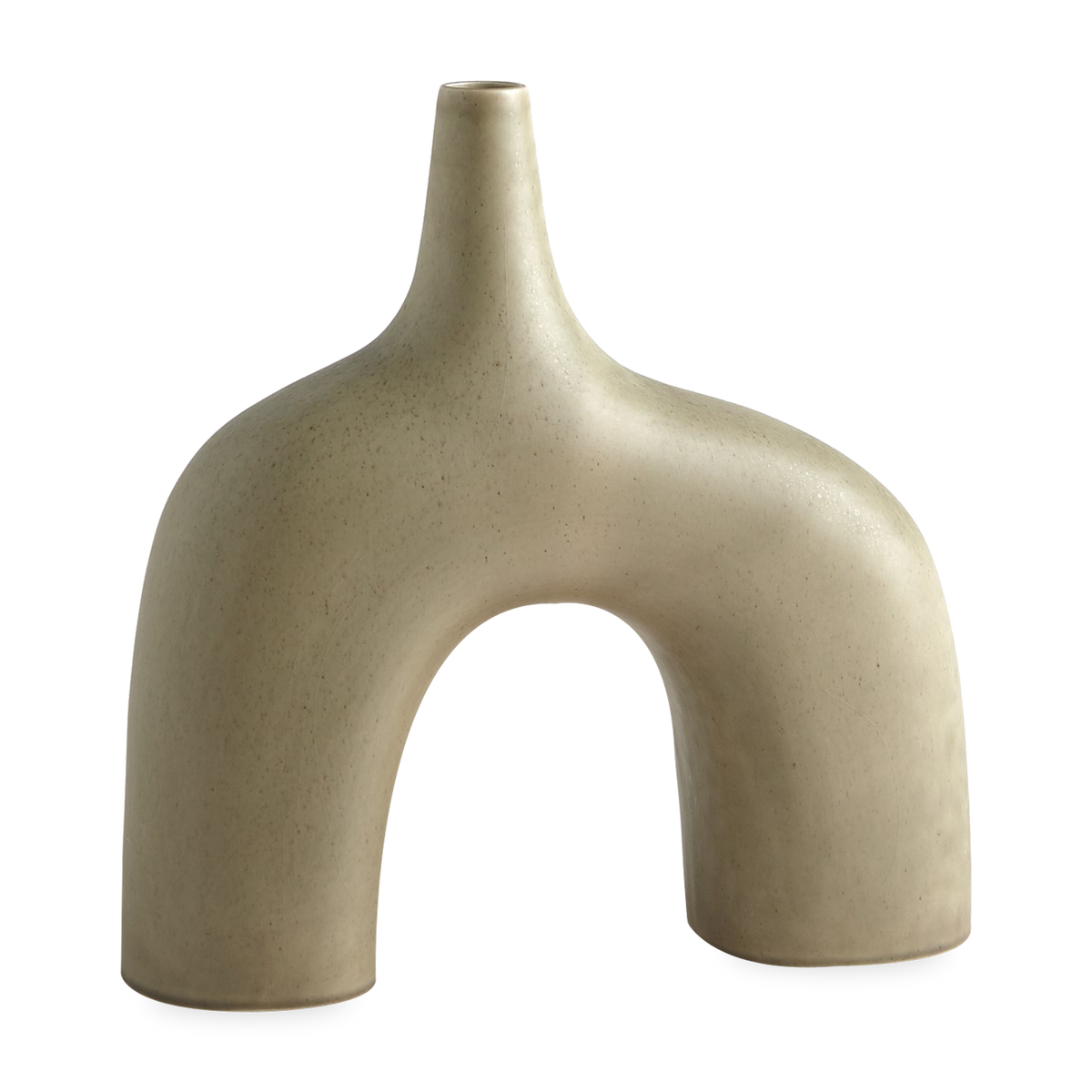 Description
Reminiscent of the 1960's lava glaze ceramics, The Stretch Vases in cream are slip-cast vessels that nest/straddle each other. These vessel will elevate any countertop collection with a natural and rustic touch.
This vase is not watertight.
Small
Width: 4"
Depth: 13"
Height: 10"
Large
Width: 4"
Depth: 13"
Height: 13"
Product Code:
Measurements
Width: "
Depth: "
Height: "
Additional Measurements
Seat Width: "
Seat Depth: "
Seat Height: "
Arm Width: "
Arm Depth: "
Arm Height: "
Availability and Delivery
Reminiscent of 1960s lava glaze ceramics, the Stretch Vase plays the role of both vase and sculpture. Available in two sizes, it can be nested to create a unique display.