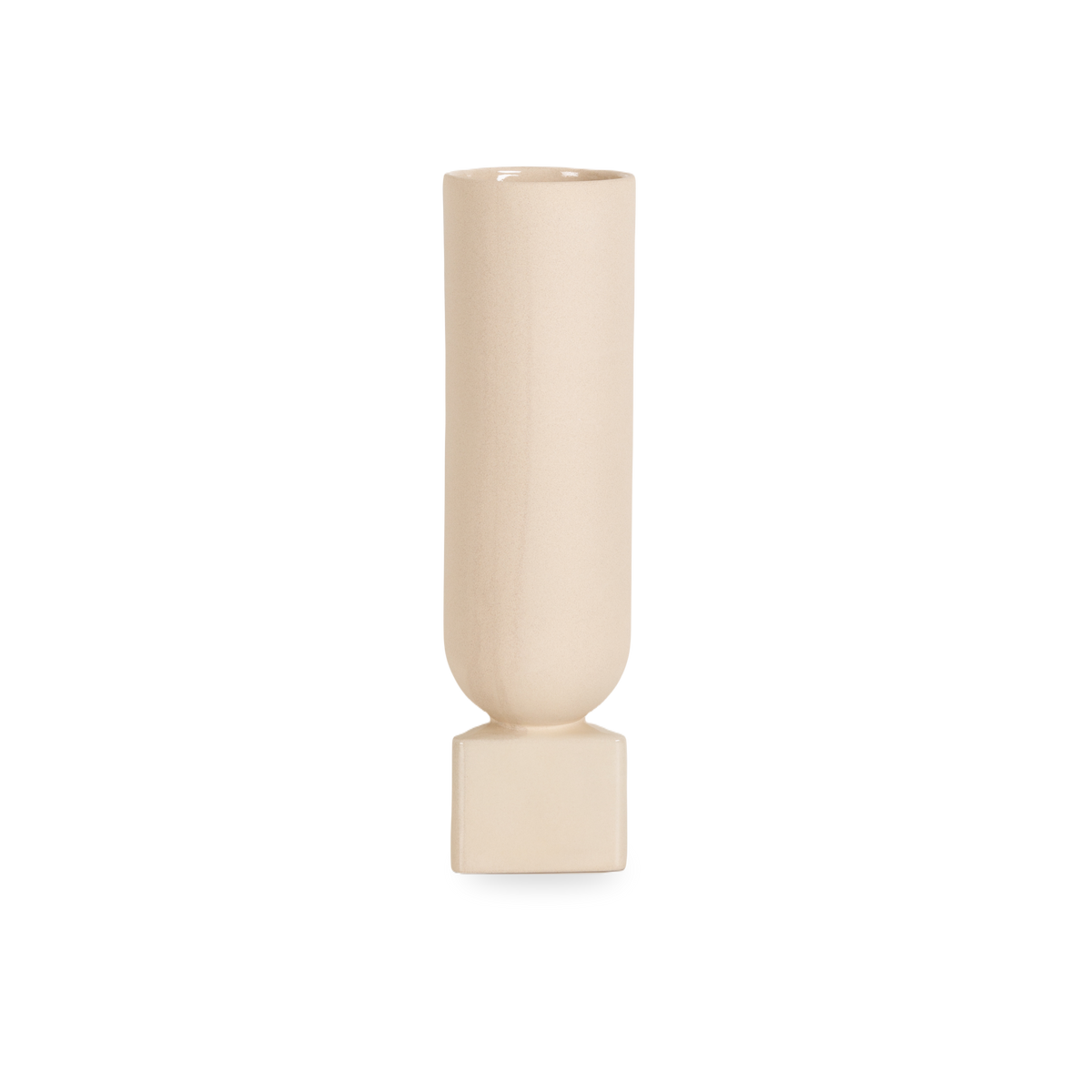 Description
Featuring a minimalist cylinder gracefully balancing on a statuesque triangular pedestal, the sleek silhouette of the Tava Vase helps accentuate floral arrangements.
Designed in Brooklyn, New York, the piece is realized in warm sandy stoneware, finished with a clear glaze interior.
Product Code:
Artist
The founder of Light + Ladder, Farrah Sit has made it her mission to make artistic ethical design widely accessible. Drawing inspiration from the natural world, her exacting attention to detail allows her to channel a peaceful, organic beauty in her work. She continues to explore her creativity through her parallel, high-end lighting and furniture venture. Ceramics are the heart of Light & Ladders, their team is based in Vermont, where the energy supply is 100% carbon-free and more than 68% renewable.
Measurements
Width: 4"
Depth: 4"
Height: 15"
Measurements
Width: "
Depth: "
Height: "
Additional Measurements
Seat Width: "
Seat Depth: "
Seat Height: "
Arm Width: "
Arm Depth: "
Arm Height: "
Availability and Delivery
Designer Spotlight
Light + Ladder
Based in Brooklyn, New York, founder and designer Farrah Sit from Light + Ladder creates evocative lighting, furniture, and sculptural home objects, exploring the process of material reduction and celebrating the intimate journey of artisanship. Juxtaposing spareness with the inherent grace of natural elements, each Light + Ladder piece is a contemplation on essentiality.