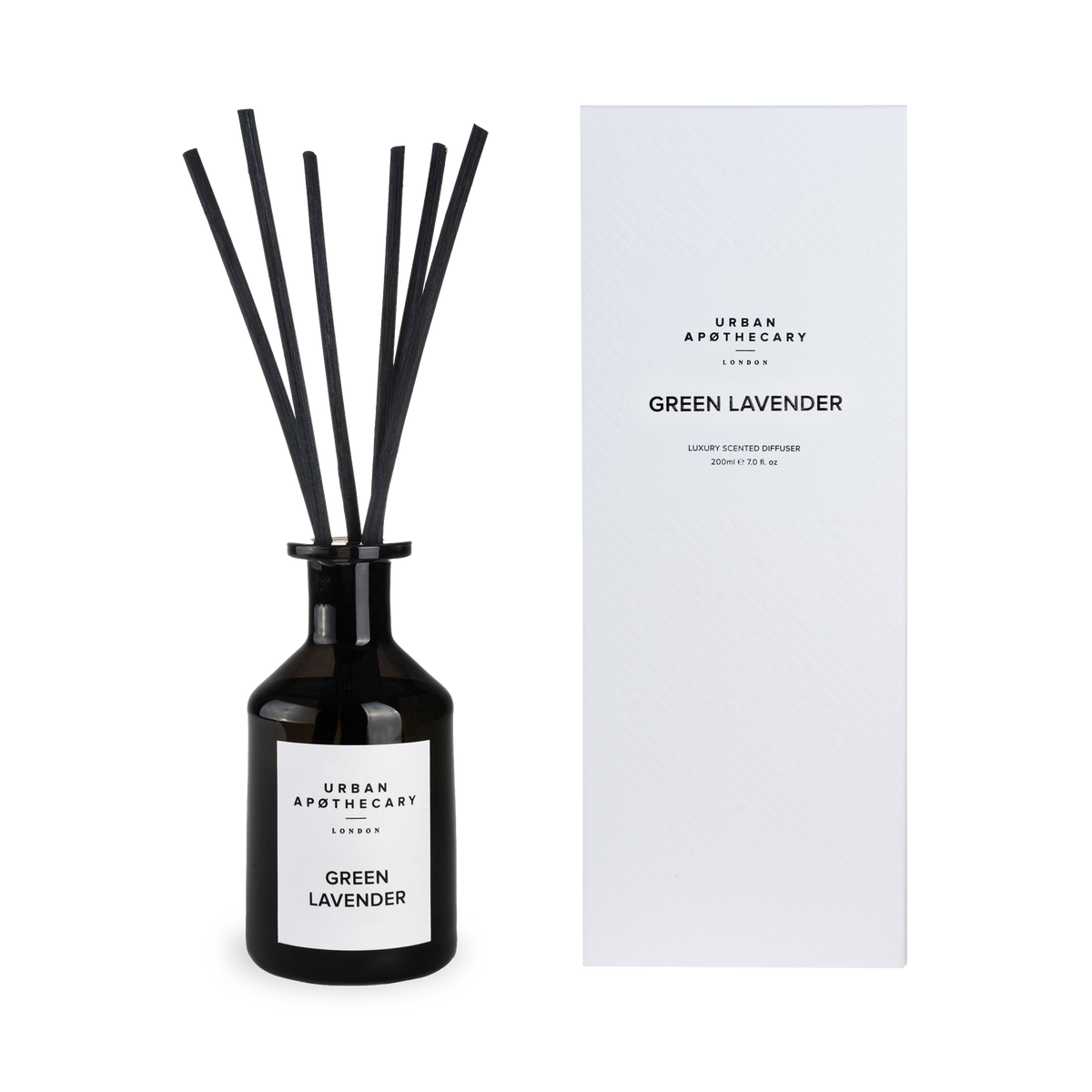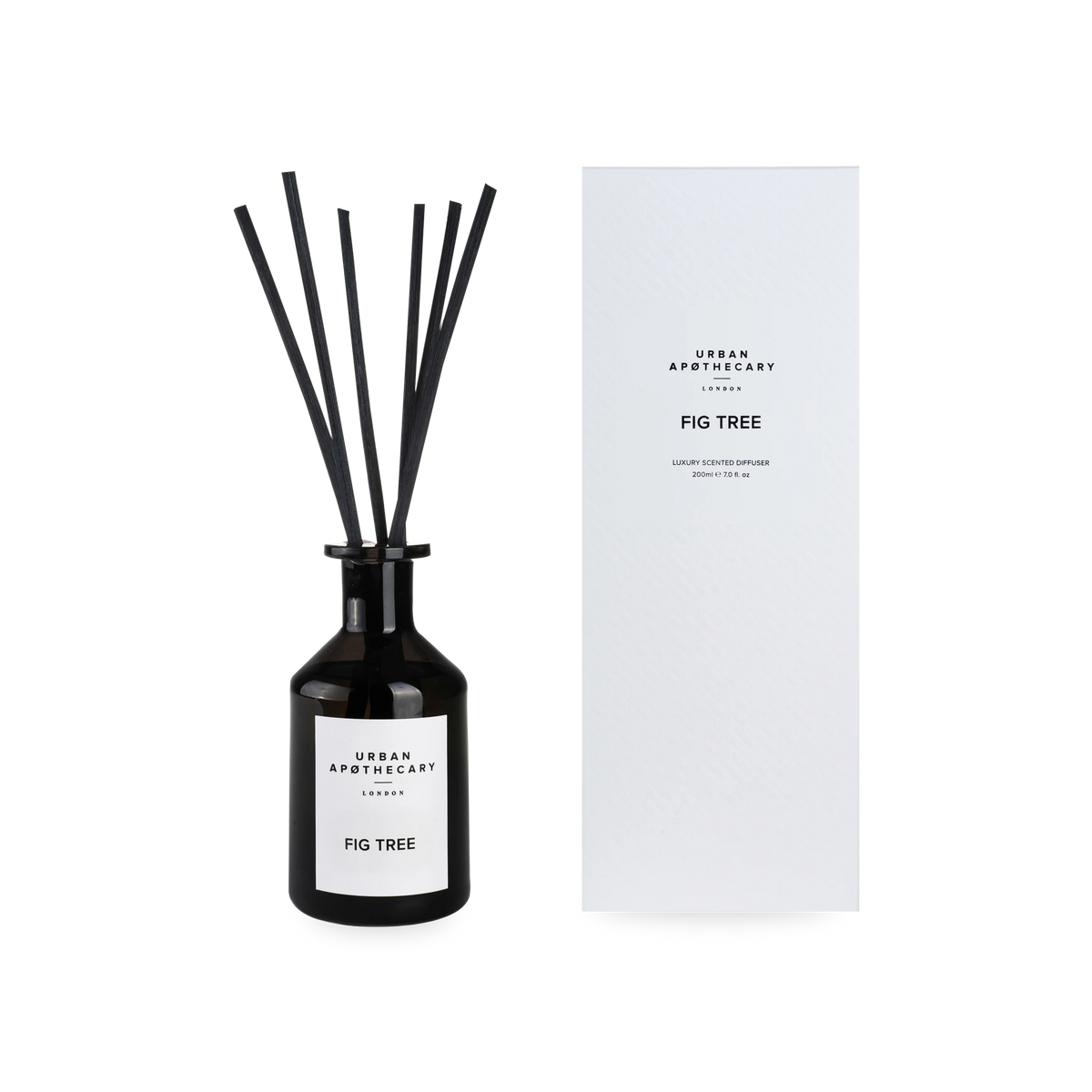 Urban Apothecary Diffuser
Description
Urban Apothecary started life as a passion for fragrance and a desire to layer the traditional ingredients of flowers, fruits, resins and woods in unconventional, contemporary ways. These distinctive aromas, a mixture of memories and moods, are curated into a collection of truly original scents for the home.
This luxury diffuser is hand poured in England by skilled artisans and is presented in a mouth blown glass apothecary bottle. The captivating fragrance will infuse the air with luxurious scent for up to 12 weeks.
Product Code:
Fragrances
Noir Fragrance - The unforgettable memory of tree orchid hunting in Tokyo, finding exotic blooms nestled high in cedars along temple trails. It features powdered white orchid and lily, intensified by the heat of nutmeg and clove, infusing magic through the air. The unexpected addition of a smooth and velvety coffee note, patchouli leaves and black vanilla pods, brings a lasting and luxurious depth.



Oudh Geranium Fragrance - Oudh Geranium's soulful trail taps easily into the senses, promoting a meditative mood. This rare and resinous wood from a tropical tree is loved for its smoky and aromatic woody character. In this oriental composition, the unique scent of Oudh is freshened with geranium's rosy tones and deepened with smooth notes of amber, vetiver, patchouli and praline.



Green Lavender Fragrance - Enticing fresh scents of aromatic plants are combined in this scent as if they've been plucked straight from an apothecary garden. Notes of sparkling and pure lemon balm, spearmint and clary sage, add a green leafy accent that when underscored with soft trails of orris and white musk, transforms the everyday into extraordinary




Fig Tree Fragrance- This fresh and reviving scent will at first present the green and crisp scent of fan-shaped fig tree leaves from treetop canopy rises. Next the senses are drawn down through nuances of milky coconut and fruity-floral violet, the scented impression of the fig tree's luscious purple fruit. Finally, cedarwood imagines the scent of tree bark, while powdery orris provides the earthiness from which this figgy fragrance grows.
Measurements
Width: "
Depth: "
Height: "
Additional Measurements
Seat Width: "
Seat Depth: "
Seat Height: "
Arm Width: "
Arm Depth: "
Arm Height: "
Availability and Delivery