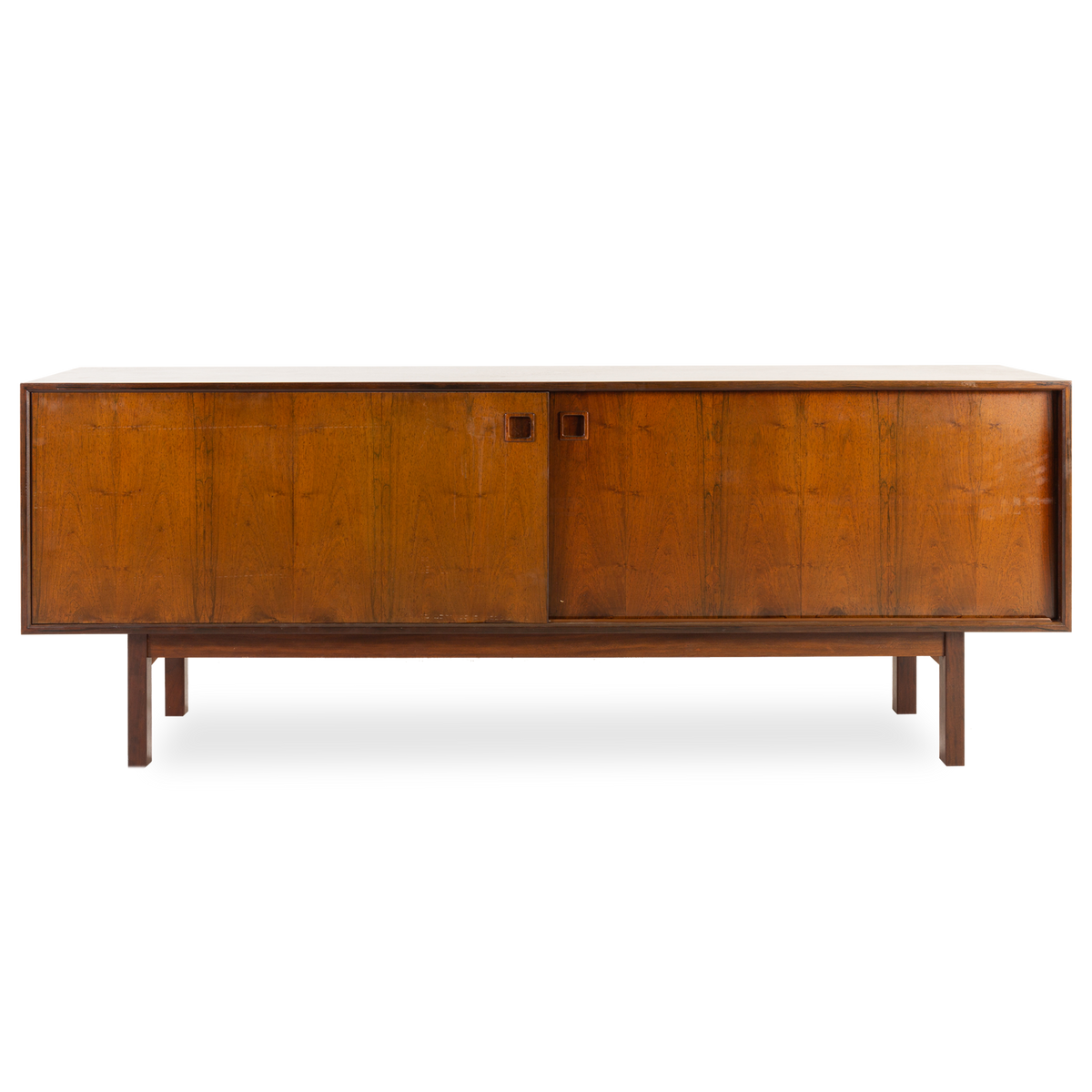 Vintage Gunni Omann Sideboard
Description
A mid-century classic, this vintage sideboard was designed by Gunni Omann for Omann Jun Møbelfabrik, circa 1960s. Crafted with meticulous attention to detail, this sideboard is a true testament to mid-century craftsmanship. Boasting a sleek and sophisticated design, the front features two sliding doors that open to reveal ample storage space.
Style: Danish Modern
Period: circa 1960s
Elte's Vintage Collection brings you a range of stunning furniture and accessories, from mid-century modern designs to classic designer pieces, carefully curated from the world. As with all authentic vintage items, quantities are limited and pieces may show imperfections of age.
Product Code:
Designer
Gunni Omann (1923-2009)was a prominent Danish furniture designer known for his pivotal role in mid-20th-century Scandinavian design. As the head of Omann Jun Møbelfabrik, a family-owned furniture company, he left a lasting mark on the industry. Omann's designs were celebrated for their fusion of aesthetics and functionality, featuring exceptional craftsmanship and the use of quality materials. Gunni Omann's legacy continues to inspire contemporary furniture designers, making him a revered figure in the world of design.
Measurements
Width: 82.5"
Depth: 19"
Height: 31.5"
Measurements
Width: "
Depth: "
Height: "
Additional Measurements
Seat Width: "
Seat Depth: "
Seat Height: "
Arm Width: "
Arm Depth: "
Arm Height: "
Availability and Delivery