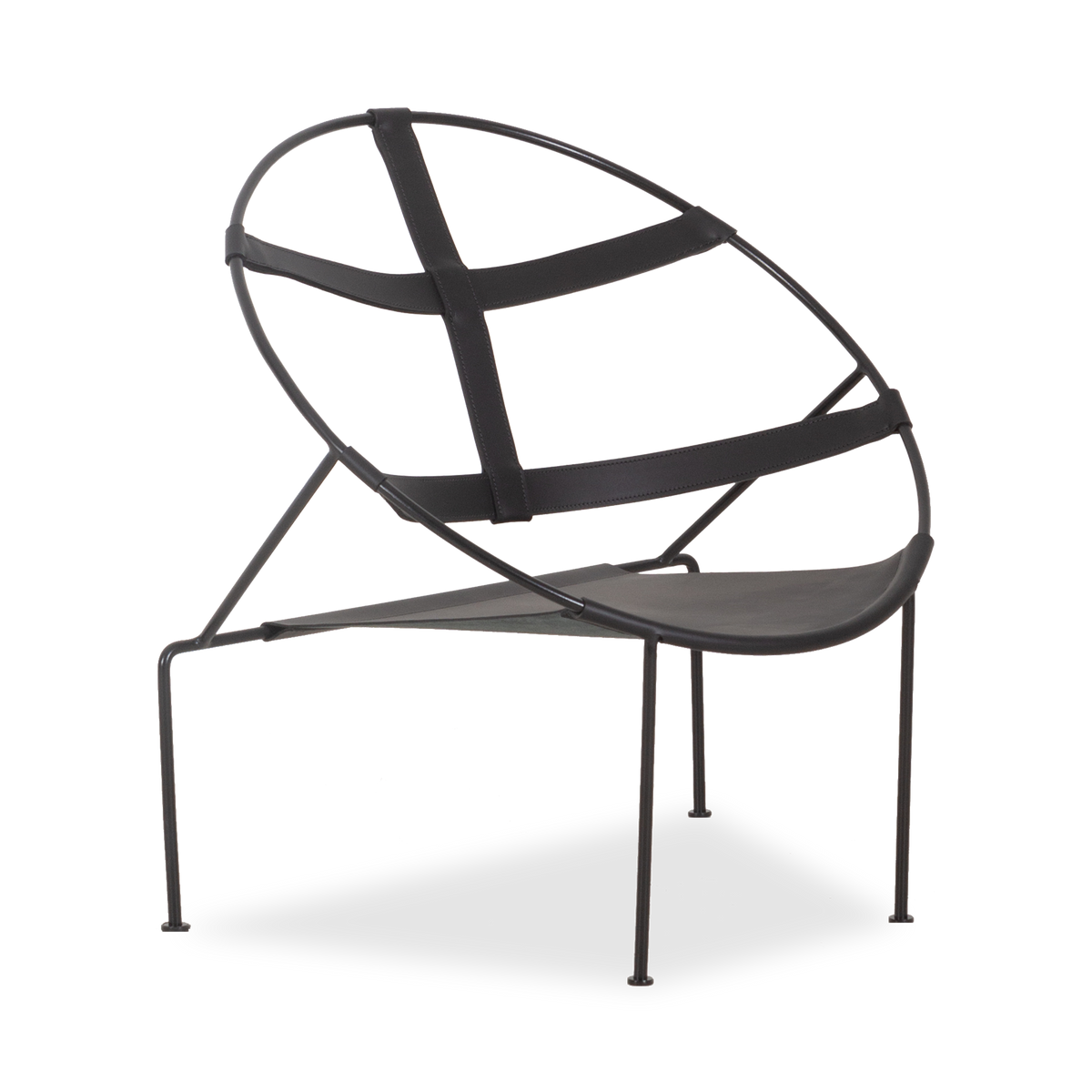 FDC1 Lounge Chair
Powder Coat Steel/ Leather
Description
A rare and unique icon from the 1950s, the FDC1 Chair is graphic, almost tribal. Regarded as one of the most beautiful designs of the modernist and provocative artist Flavio de Carvalho, the FDC1 is composed of an imposing structure in black steel and covered with a seat and sensual strips of full grain leather as a backrest. Maintaining a modern look, this chair is an artfully bold statement for your space.
Product Code:
Material
Full grain vegetable-tanned leather.
Designer
Flávio de Carvalho (1899-1973) was a skilled Brazilian architect and artist who is recognized for his innovative and provocative works in many artistic fields, particularly in design and architecture. His concepts are moved principally by the imagination and correspond to the new forms of living and thinking. Recognized today as one of the influencers of Brazilian modern architecture, Carvalho believed that interior design was as important as architecture. A shining example of this ethos can be seen within the framework of his main project, the Capuava ranch (1939), where he designed most of its furniture, among them the famous FDC1 armchair created in the 1950s.
Customization
This piece can be customized to suit your needs. Select from any of the options available in our curated collection of fabrics, leathers and finishes. Visit us in-store to learn more.
Book a Consultation
Measurements
Width: 31.5"
Depth: 31.5"
Height: 33.5"
Measurements
Width: "
Depth: "
Height: "
Additional Measurements
Seat Width: "
Seat Depth: "
Seat Height: "
Arm Width: "
Arm Depth: "
Arm Height: "
Availability and Delivery
FDC1 Lounge Chair comprises a powder coat steel frame with a sling leather seat and belted back. Bold in nature, its avant-garde sculptural silhouette offers a striking focal point.