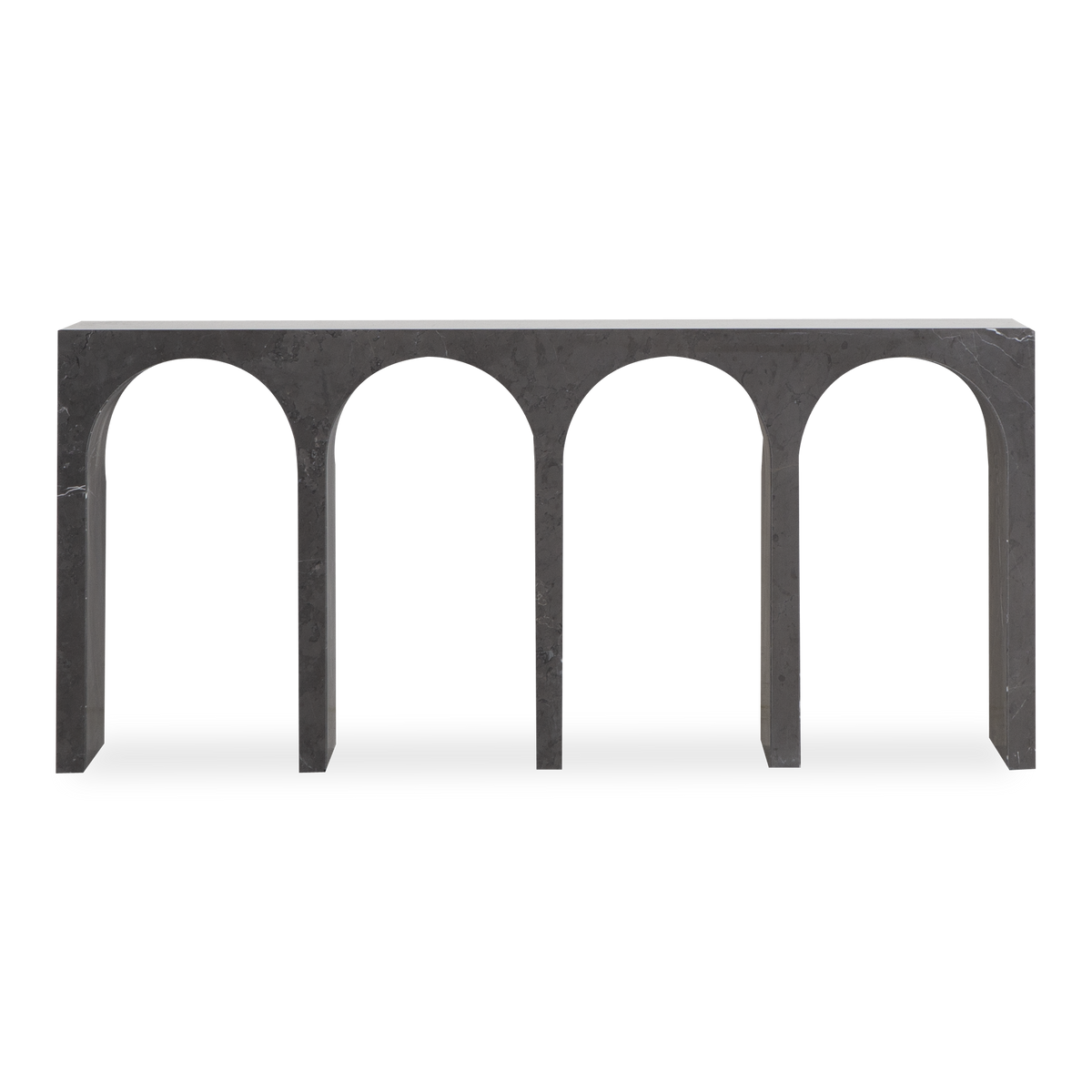 Arcade Console Table
Iranian Pietra Grey Marble
Description
A modern interpretation of classical architecture , the Arcade Coffee Table pays tribute to the bridges and aqueducts of ancient Rome, which integrated arches into their structures to create strength over uneven land and rivers.
Due to the characteristics of natural materials, each piece is unique and enhanced by the traits and markings inherent in the stone selected to craft your piece.
Product Code:
Material
Iranian Pietra Grey Marble
Our honed Iranian Pietra Grey Marble comes from one of the oldest quarries in central Iran and it is characterized by its dark graphite background and piercing white quartz veining.
Customization
Our Arcade Collection is stocked in Iranian Grey Pietra Marble, however Arcade is also available to order in other styles, sizes and in 5 other stone options. See in-store for details.
Book a Consultation
Measurements
Width: 66"
Depth: 16"
Height: 30"
Measurements
Width: "
Depth: "
Height: "
Additional Measurements
Seat Width: "
Seat Depth: "
Seat Height: "
Arm Width: "
Arm Depth: "
Arm Height: "
Availability and Delivery
Designer Spotlight
Andrew Metrick
As a fourth-generation owner of Elte, Toronto-based designer Andrew Metrick grew up around design. From a young age, Andrew was fortunate to have visited countless factories, foundries, mills and antique dealers from around the world. This exposure led to Andrew's intimate knowledge of design, materials and time-honoured craftsmanship. Andrew's approach to design centers around his timeless approach to scale and proportion, his relentless attention to detail and his admiration for designs of the past.