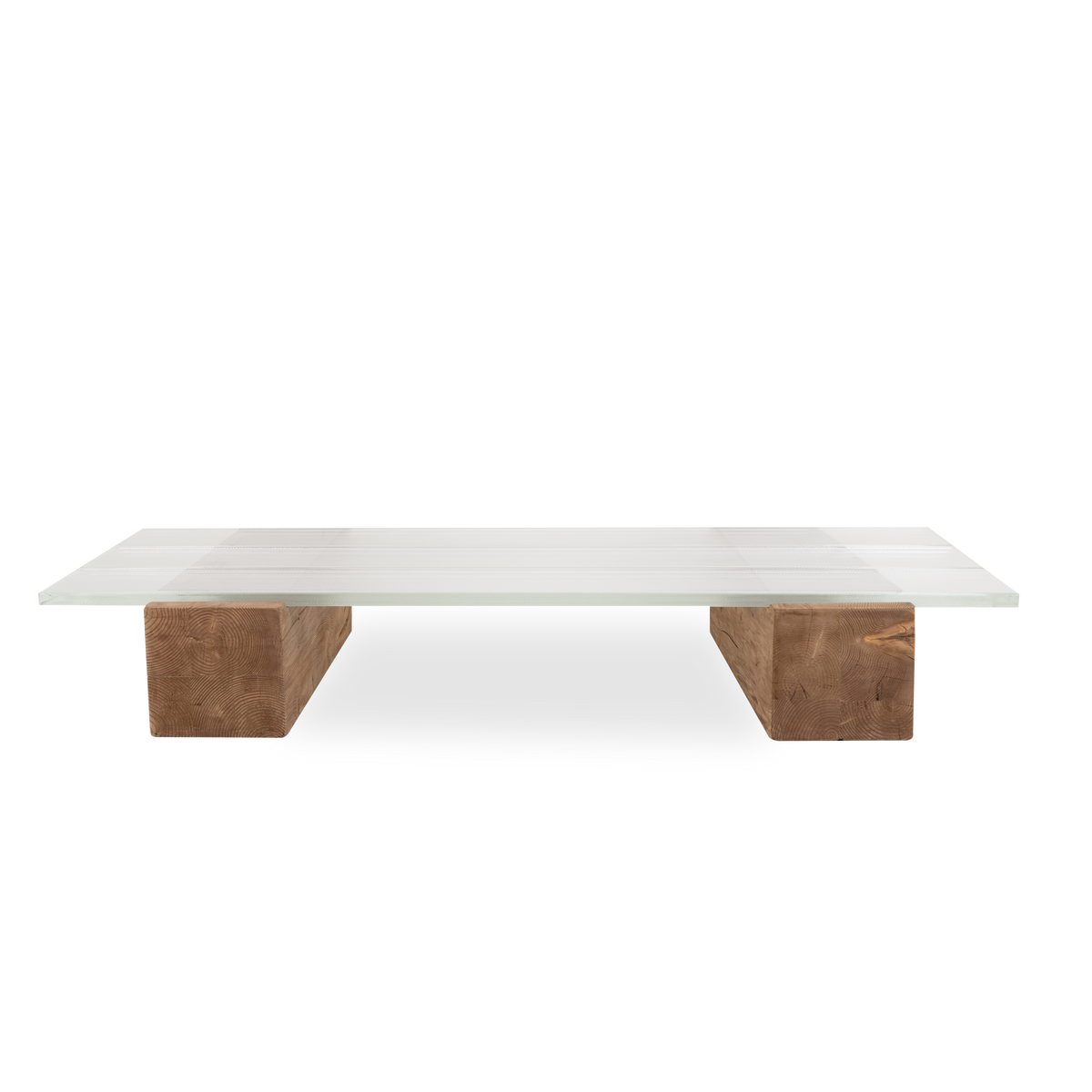 Icebeam Coffee Table
Glass/Reclaimed Timber
Description
Proving the adage that there is beauty in simplicity, the epic Icebeam coffee table grounds a space with its mighty reclaimed timber blocks topped with three ice-like beams of glass. The timber is around 100 years old, salvaged from old English buildings, with surface fissures, cracks, and indentations left in as testament to its former life. The glass beams have a subtle rippled texture which adds visual depth.
Product Code:
Measurements
Width: 66"
Depth: 45"
Height: 12.25"
Measurements
Width: "
Depth: "
Height: "
Additional Measurements
Seat Width: "
Seat Depth: "
Seat Height: "
Arm Width: "
Arm Depth: "
Arm Height: "
Availability and Delivery
Designer Spotlight
Timothy Oulton
Profoundly influenced by his love of antiques, his father's military background, and an inherent affection for British heritage, Oulton has created an authentic, visionary brand with the deepest integrity and a passion to deliver extraordinary experiences.