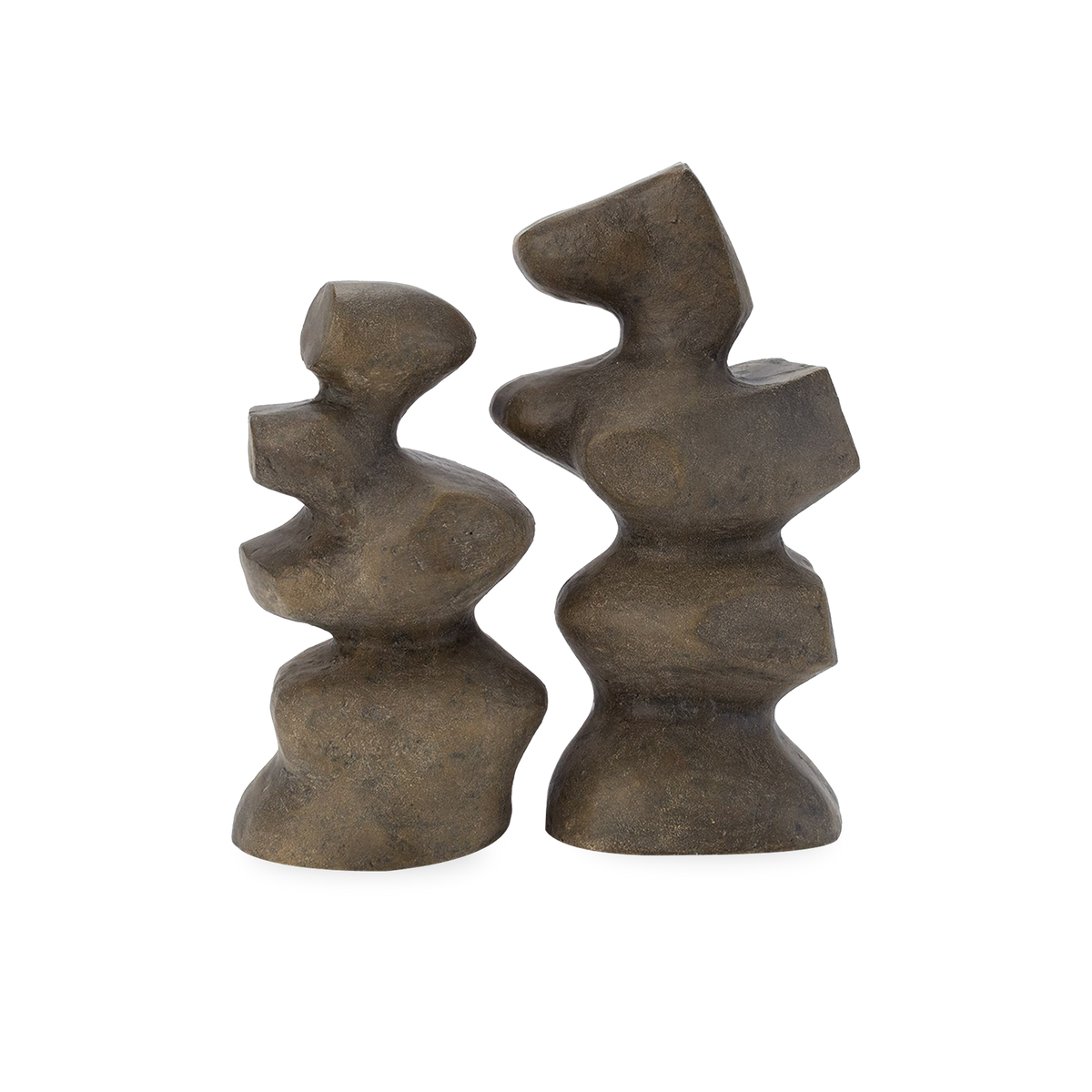 Organic Aluminum Sculpture
Set of 2
Description
This Concrete Sculpture is inspired by modernist sculptors of the past. The piece is made from cast aluminum. Place them on a bookshelf or dining table to decorate.
Small - 7.7" x 7.7" x 13.7"
Large - 7.5" x 8.7" x 16.5"
Product Code:
Measurements
Width: "
Depth: "
Height: "
Additional Measurements
Seat Width: "
Seat Depth: "
Seat Height: "
Arm Width: "
Arm Depth: "
Arm Height: "
Availability and Delivery
Designer Spotlight
Christiane Lemieux
Christiane Lemieux's collection embraces raw materials, washed-out accents with a black, white, and neutral colour palette. Organic and natural materials like leather, antique metals, unpolished marble, and distressed wood lend the pieces an edited and casual aesthetic.