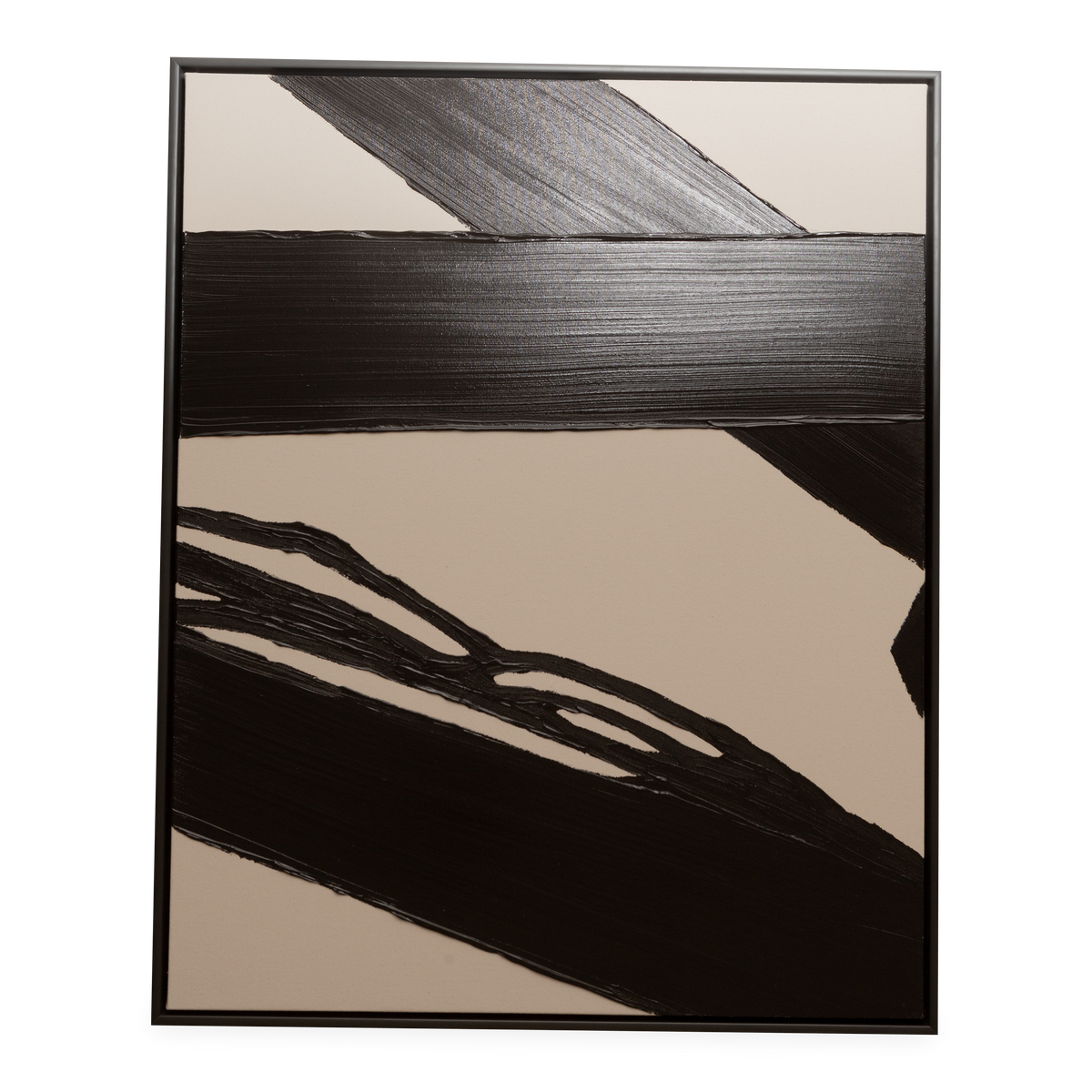 Phase Ii
by Harriet Keech
Description
One of a three part art series, this painting features bold brushstrokes on a blank background. This piece will bring in a modern feel to your space, while also being minimal in its aesthetic.
This piece comes in a wooden frame and ready to hang.
Product Code:
Materials
Hand-painted canvas
Artist
Harriet was a prop maker working in Los Angeles, California. She began to create her own work by transferring the tools and materials she used to make props to the canvas. She transfers the movements in the process of making props to the canvas. She paid attention to the emotions of the movement, which were both wild or very delicate depending on the steps of making props. Harriet is usually Inspired by the actions of applying glue, tearing or cutting fabric, and creating textures, and she expresses them in simpler shapes.
Measurements
Width: 51.75"
Height: 41.76"
Measurements
Width: "
Depth: "
Height: "
Additional Measurements
Seat Width: "
Seat Depth: "
Seat Height: "
Arm Width: "
Arm Depth: "
Arm Height: "
Availability and Delivery