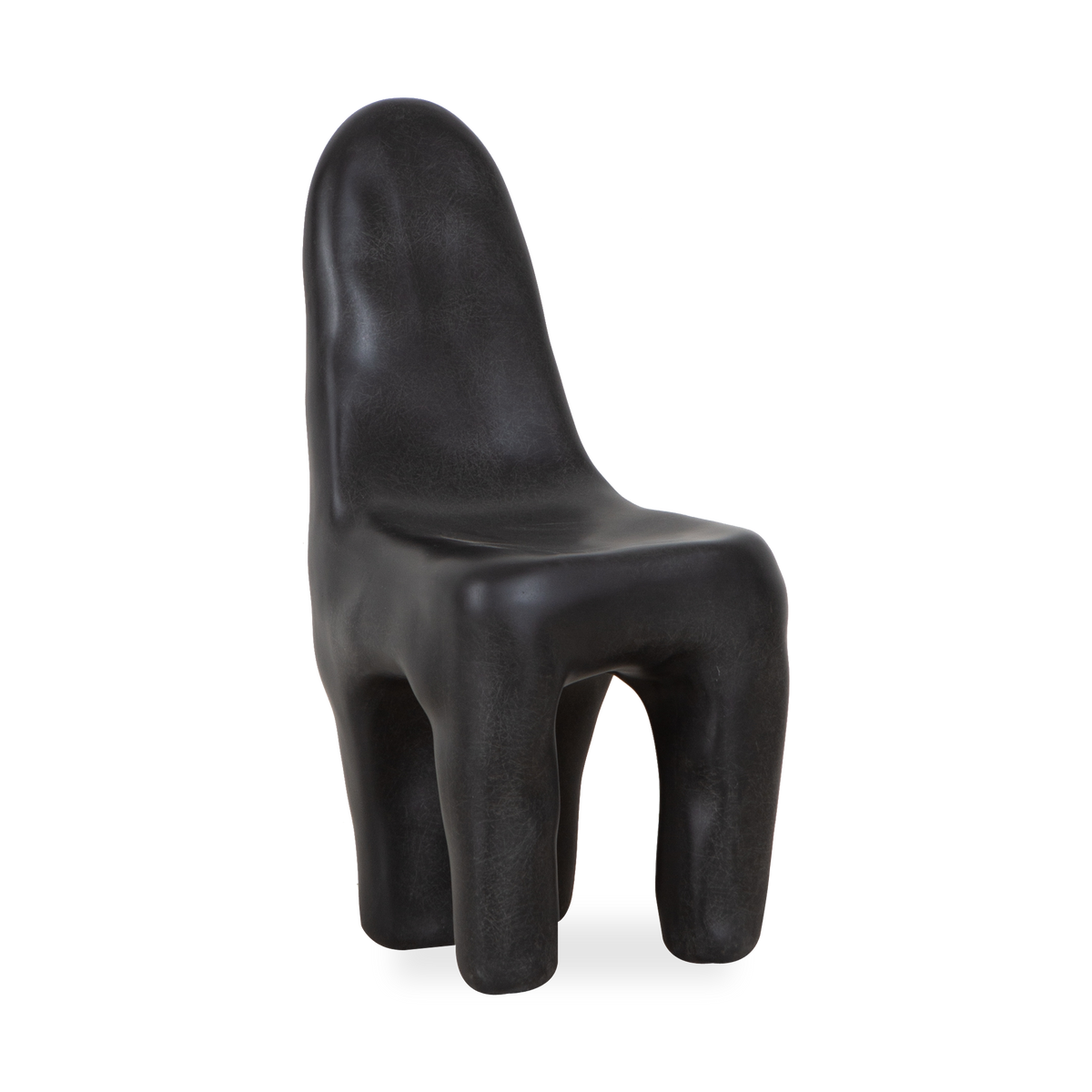 Playdough Chair
Black Fibreglass
Description
Characterized by its organic and playful silhouette, the Playdough Chair is made from multiple fibreglass layers poured into a mould, resulting in a jade-like textured appearance with sculptural appeal.
Product Code:
Measurements
Width: 14"
Depth: 15"
Height: 35"
Measurements
Width: "
Depth: "
Height: "
Additional Measurements
Seat Width: "
Seat Depth: "
Seat Height: "
Arm Width: "
Arm Depth: "
Arm Height: "
Availability and Delivery
Designer Spotlight
Kar Studio
Founded in 2020 by Steven Yeung, Kar Studio's creations are characterized by their organic flowing lines interspersed with shapes that most resemble simple clay work. Experimental in nature, the studio merges handmade techniques with modern technology by creating handmade clay prototypes and scaling models up to create 3D-printed moulds.