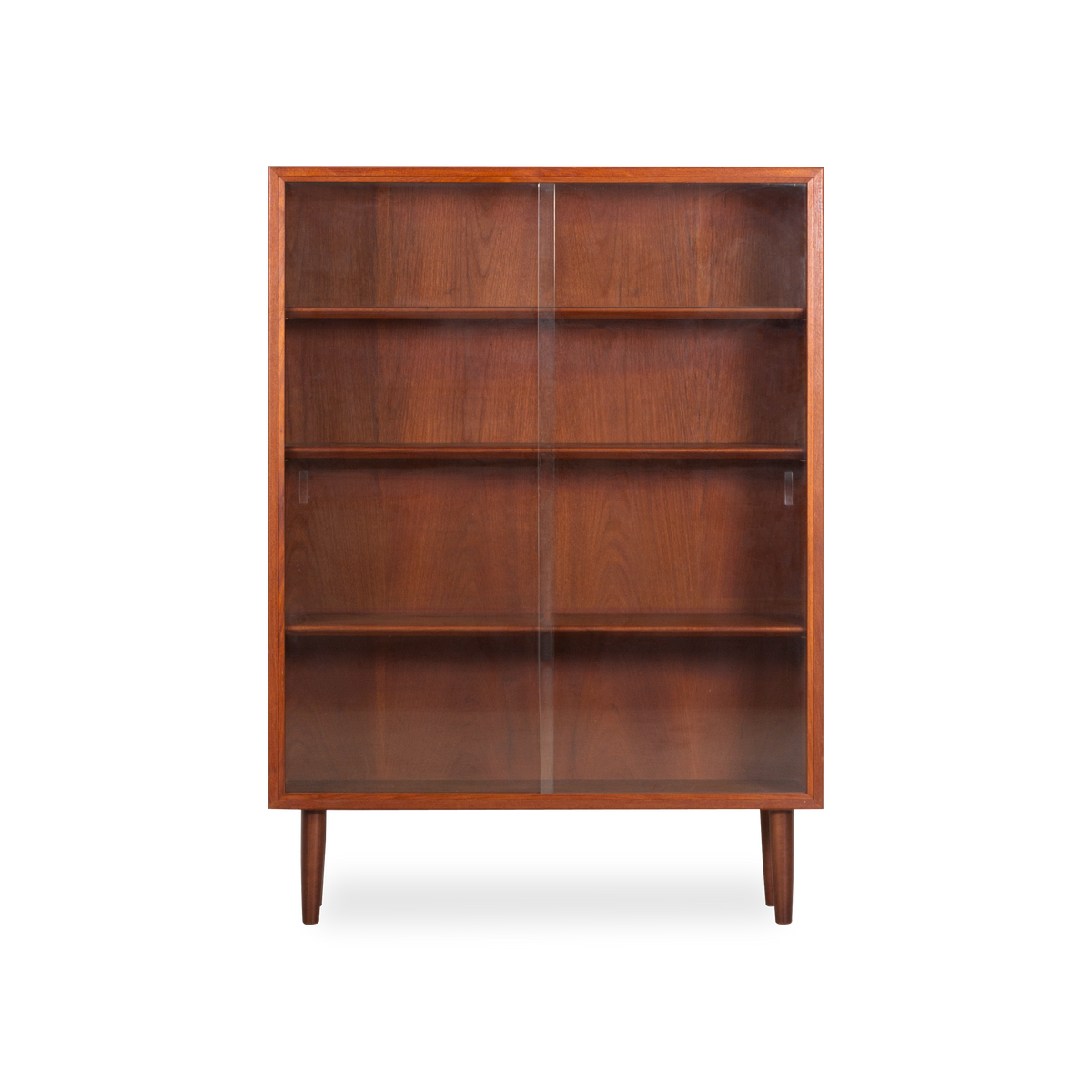 Vintage Borge Mogensen Cabinet
Description
A unique accent piece, this vintage cabinet was designed by Borge Mogenson for Soborg Møbler, circa 1960s. Carrying all the trademarks of classic Scandinavian mid-century design, this rosewood cabinet features 4 shelves set on tapered legs and enclosed by two sliding glass doors.
Børge Mogensen (1914-1972) was one of the most influential designers shaping Modern Danish design. He found inspiration worldwide in his quest to create everyday objects that would endure for generations, believing that furniture should create a sense of tranquillity and a modest appearance. He was acclaimed for his masterful sense of materials and proportions, creating designs celebrated and showcased in leading design museums worldwide.
Style: Danish Modern
Period: Circa 1960s
Elte's Vintage Collection brings you a range of stunning furniture and accessories, from mid century modern designs to classic designer pieces, carefully curated from all the world. As with all authentic vintage items, quantities are limited and pieces may show imperfections of age.
Product Code:
Measurements
Width: 39.5"
Depth: 12"
Height: 54"
Measurements
Width: "
Depth: "
Height: "
Additional Measurements
Seat Width: "
Seat Depth: "
Seat Height: "
Arm Width: "
Arm Depth: "
Arm Height: "
Availability and Delivery
"EVERY VINTAGE PIECE IS UNIQUE, WITH ITS OWN STORY - THAT'S OUR FAVOURITE ASPECT OF SOURCING THIS FURNITURE."
Ken and Renee Metrick, Elte